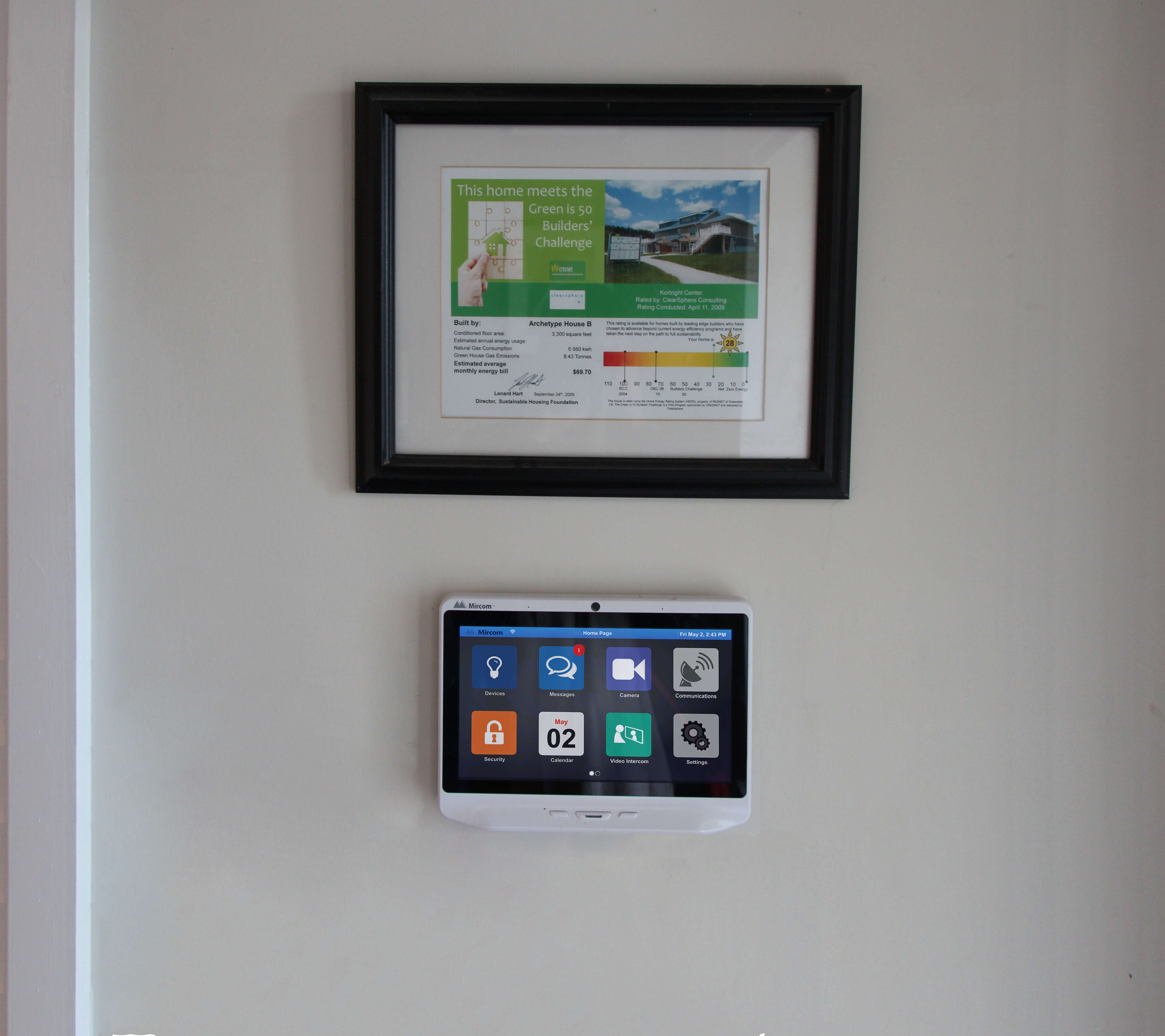 Archetype Sustainable House
Mircom's TX3 installation in the Archetype Sustainable House, a revolutionary Canadian project that promotes sustainable building and construction management, is one the most environmentally focused projects with which Mircom has been involved to date. It is also one of Canada's most successful implementations of an integrated intelligent home, optimizing communication and connected lifestyle with cloud-based technologies.
The ultimate goal of the project was to promote conservation and sustainability.
Installing Mircom's TX3 InSuite™ Touch Gateway exceeded the client's conservation goals by automating various energy-draining components of the home. For example, the TX3 InSuite™ Touch Gateway regulates water and energy consumption by controlling lighting, HVAC, and other high-energy appliances, thereby reducing the amount of resources used when these appliances are not in operation.
Mircom counts the Archetype Sustainable House as among our most important installations. We are especially proud of our contribution to one of the first integrated intelligent homes in the world, optimizing communication and connected lifestyle within a single-dwelling unit using cloud-based technology. We are also very proud to work side by side with the many green initiatives in our community, and to take part in making all of our buildings safer, smarter, and more liveable.
Located in downtown Montreal, QC, Canada, Myst sur le Canal is one of Mircom's many successful smartcondo projects. This condominium is outfitted with the complete Mircom Unified Building Solution, which includes Fire and Life Safety, Security, Communication and Access Control equipment.
Protected by Mircom's FX-2000 fire panel, Myst sur le Canal comprises of two 6-story towers housing 145 condominium units. Each unit is equipped with a TX3 InSuite Touch Gateway which is connected to the TX3-Touch-22" Touch Screen Panel located in the lobby via an intelligent IP backbone. With this unification, it allows residents to have optimal control over granting entry to visitors.  Residents also have access to the CCTV cameras installed throughout the premises via the InSuite, all from the comfort of their home.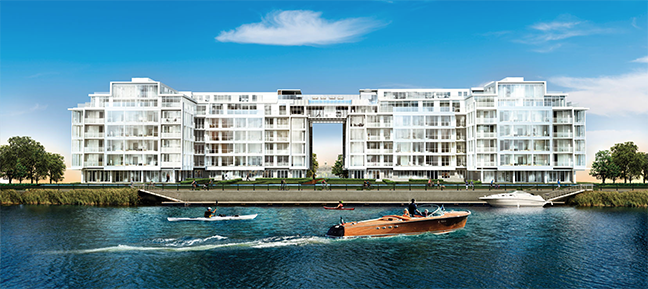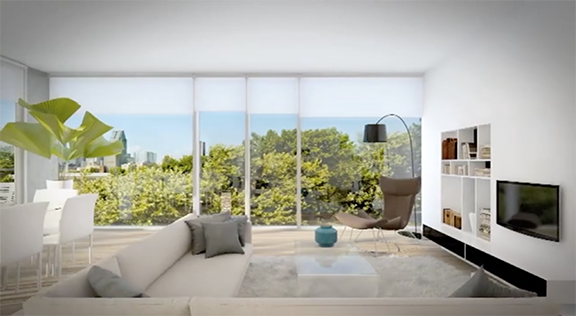 Choosing the right products for your multi-dwelling development is crucial for adding value and creating a technologically advanced and safe residence. During planning of North Point in London, Ontario, Domus Developments chose Mircom to outfit the 51-unit residential building with our line of integrated access control solutions and the FX Series Fire Panel, along with installing the TX3 InSuite Touch Gateway in each suite.
Fully integrated with the building's access control system, the TX3 InSuite Touch Gateway allows residents to view who is calling them from the front lobby TX3-TOUCH-F22 panel before granting entry to the building. Residents can also view video feeds from the 21 CCTV cameras installed around the condo, allowing for a more secure community.