Best in class systems interoperability using multiple MIRCOM solutions
Mircom offers a robust line of high rise residential solutions required to integrate your intelligent building solutions on one unified platform.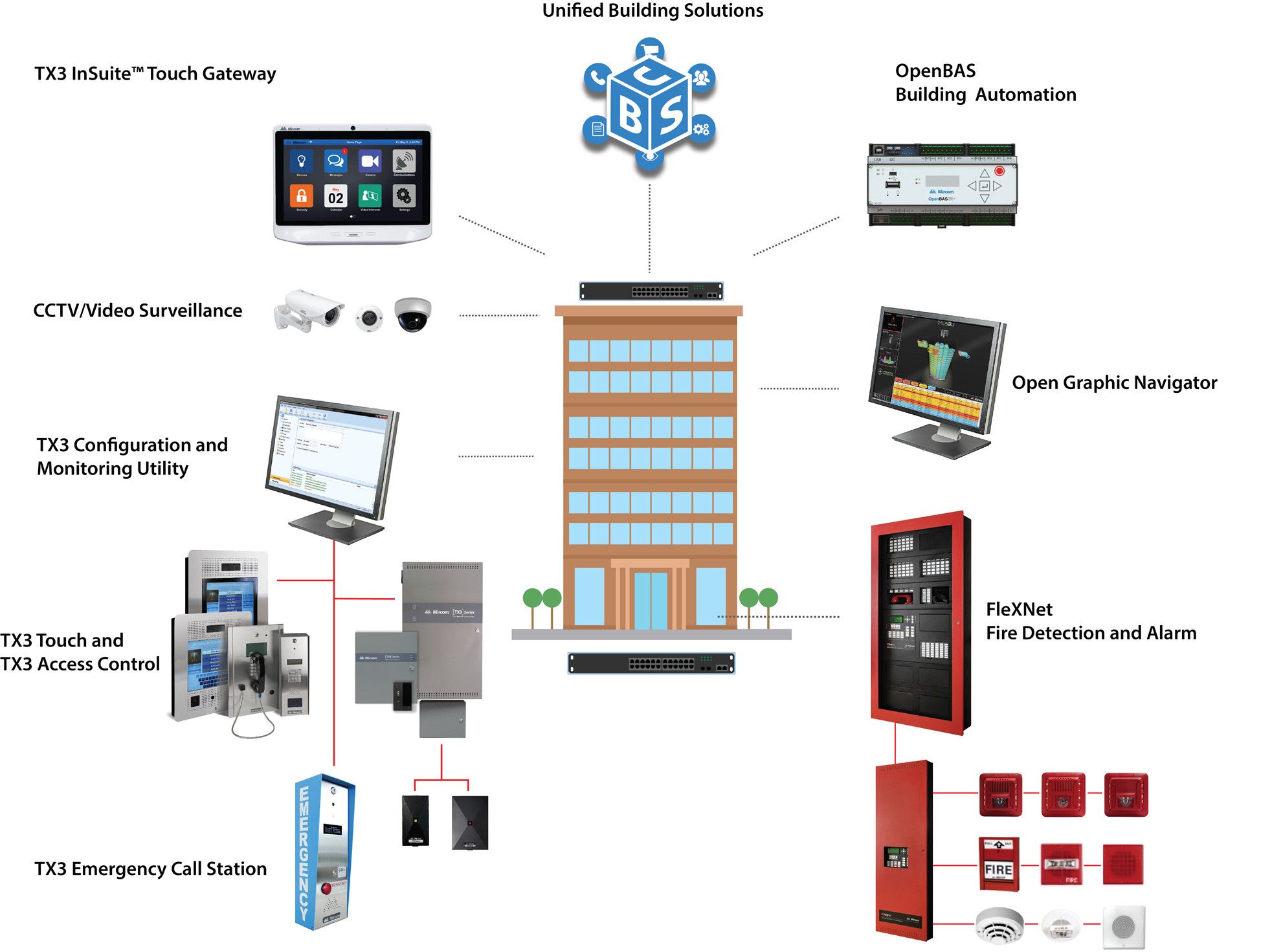 Our fire, security communication and surveillance solutions all work together harmoniously on one platform; SmartCondo saves you time and provides end-users with the most current smart systems available on the market.

Mircom manufactures a complete range of advanced UL / ULC / FM listed conventional and addressable fire alarm systems, detectors, signaling devices, accessories and service tools for any new or retrofit application.
OpenBAS (Building Automation System)
Mircom's OpenBAS (Building Automation System) solutions offer a wide variety of controllers and supporting accessories that can be easily integrated into any industrial, commercial or residential application.
The most powerful 3D graphics tool for annunciation, monitoring and control, Mircom's OpenGN (Open Graphic Navigator) is a centralized fire alarm management system.
TX3 Configuration and Monitoring Utility
Integrating with all SmartCondo solutions, Mircom's property management software creates efficiency and simplicity in everyday management requirements.
TX3 Touch & TX3 Access Control
Mircom offffers a complete line of communications and voice entry systems that are protecting lives and making buildings safer in thousands of facilities across the globe.
TX3 Emergency Call Station
Keep your property and occupants safe with Mircom's line of emergency phones and help stations, suitable for outdoor or underground parking garages.
TX3 InSuite Touch Gateway
A versatile and full featured solution ideal for multi-dwelling units, the TX3 InSuite Touch Gateway provides a built-in camera, speakers and microphone to allow two-way communication and camera viewing.
Mircom's solutions enable multi-faceted CCTV/Video Surveillance ideal for property managers and occupants of multi-unit or single-dwelling residences.
Contact Us Today to Learn More